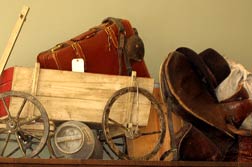 Faye has been a features speaker at local, provincial and international conferences.
She has talked about specific topics and offered motivation for cultural groups, historical groups, writers' groups, librarians and teachers.
Such conferences have included American Society of Germans From Russia, Writers Guild of Alberta, Calgary public school teachers' conference, English Language Arts Council, Historical Society of Alberta, (Lacombe) Parkland Libraries Conference and others.
Also, she has been a web presenter for Education Institute in conjunction with Alberta Libraries Association and for other continuing education programs.
For ideas, see Readings and Speaker Events details , but she is also happy to tailor her presentation to your specific conference.
Event Tips details may also be useful.
Upon your request, she will forward a proposal and full bio. She will speak to audiences of any size. Fees are negotiable.